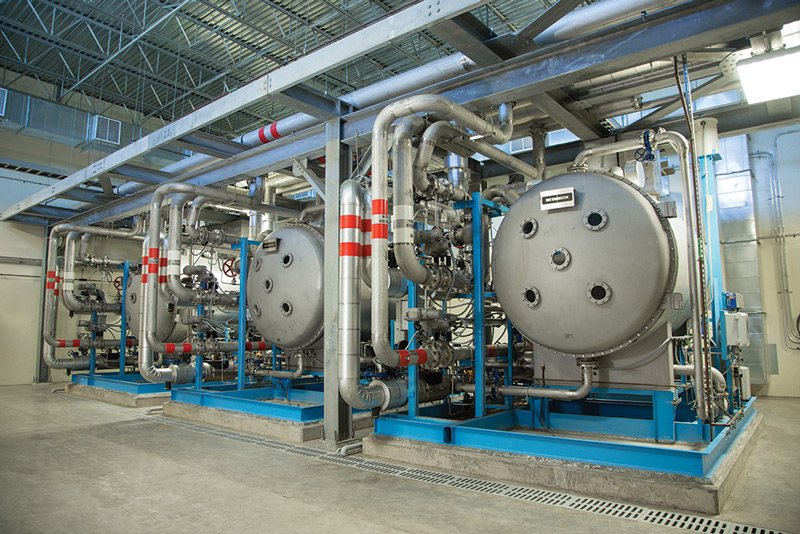 Ozone treatment for water and wastewater has been utilized successfully for several decades and continues to be a viable disinfection solution for both municipal, and industrial plants, worldwide.
Aqua-Aerobic Systems is pleased to partner with Metawater, Co., Ltd., a leading ozone provider and developer of MicroGap™ glass-lined dielectric core technology with more than 800 installed systems, worldwide. This partnership allows Aqua-Aerobic to build on the company's expertise and experience in ozone treatment while providing our customers with another quality product solution, the Aqua ElectrOzone® Generation System.
BlueInGreen provides the most efficient gas dissolution technology available on the market and their CDOX and StreamLineCO2 systems are no exception. BlueInGreen's CO2 dissolution system utilizes the smallest carrier stream in the industry and efficiently dissolves carbon dioxide in a sidestream process. Benefits include superior transfer efficiency at 99%, 40% less CO2 usage, 90% less carrier water usage, and overall annual cost savings.
This system can be used for many applications ranging from simple in-process pH adjustment and alkalinity addition to large recarbonation projects.