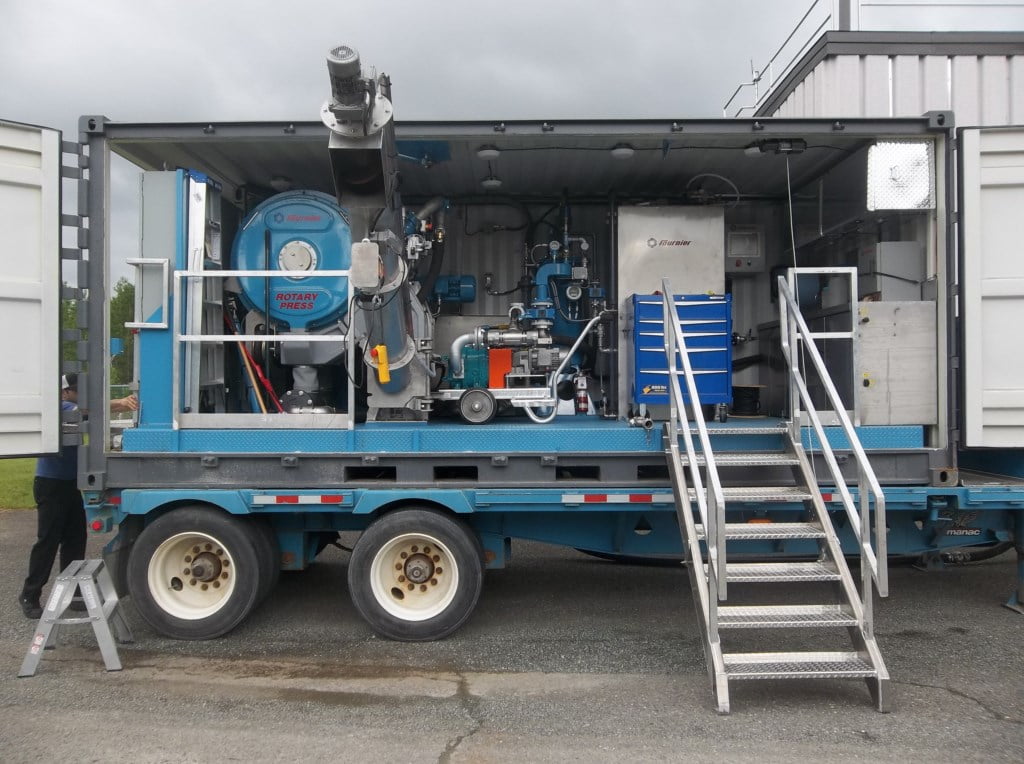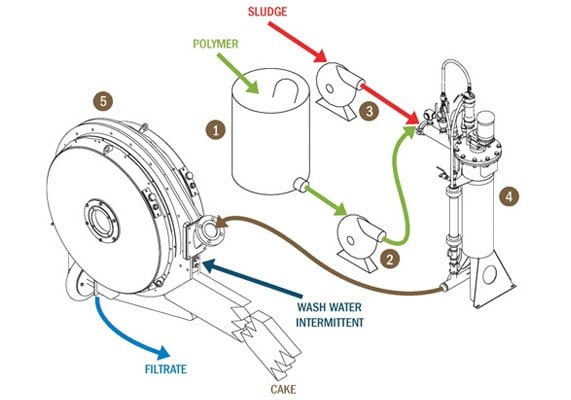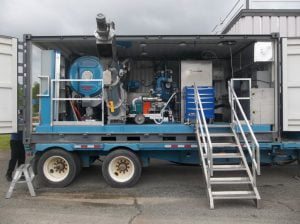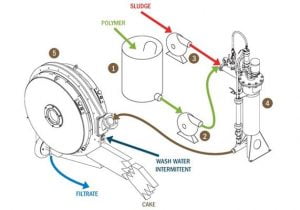 Fournier offers two dewatering solutions for all types of sludges and slurries.
The Rotary Press is the perfect fit for conventional municipal wastewater sludges, as well as for septage, pulp and paper, breweries, and more. The Rotary Press is a simple and uniquely innovative dewatering solution that offers modular redundancy. Each unit can be designed for 1 to 8 independent dewatering channels, allowing for redundancy to be achieved with a single unit. The Rotary Press has a slow rotation speed, allowing for unattended operation and low O&M costs with high performance dewatering.
The Full Auto Filter Press excels at dewatering material from drinking water plants, mining applications, alum sludge, quarry waste, and sand filter backwash. The filter press technology is well established with over 140 years of experience and results in very high cake dryness for many tough to dewater applications. All processes are automatic so the filter press can be operated unsupervised reducing overall O&M costs.
Aquafy offers both dry and emulsion polymer makedown and feed systems.
Both Aquafy's dry and emulsion polymer systems use high shear mixing technology that provides the most effective polymer dispersion on the market. This results in less polymer usage and lower operating costs. In addition, polymer makedown can be done to a higher concentration – reducing potable water consumption, and allowing for smaller tanks, mixers, and pumps thus decreasing the overall footprint.
Aquafy can also design a dry polymer system that can be used with both dry or emulsion polymer, offering significant flexibility to the end user. 
Sludge dewatering has the potential to offer plant operators enormous savings on transport and disposal costs. The Flottweg X-series decanter is a state-of-the-art technology which was developed as the next generation of high-performance sludge dewatering centrifuge. Its unique no scroll body centrifuge design allows for up to 10% less sludge volume than the HSE series decanter. Plant operators can expect up to 20% less flocculant and energy consumed and up to 15% more throughflow than the HSE series decanter.
DEMON® Anammox Treatment Technology is the continuous or SBR deammonification process utilizing granular anaerobic ammonium oxidizing bacteria (anammox) biomass for aiding in reduction of high strength ammonia from side stream solids dewatering facilities reject flows. This partial nitritation/deammonification process represents a shortcut of the traditional process of nitrogen removal, which consumes 60% less energy, and produces 90% less sludge.