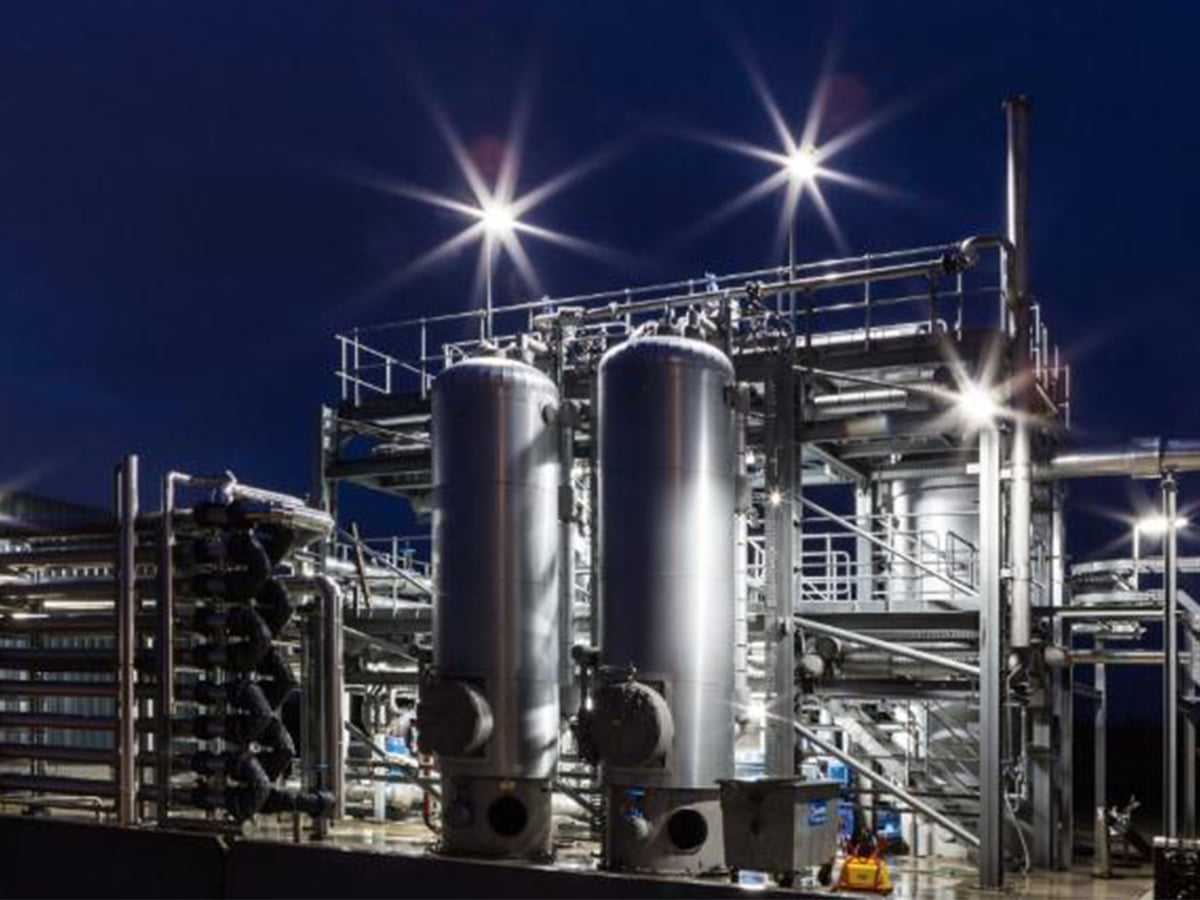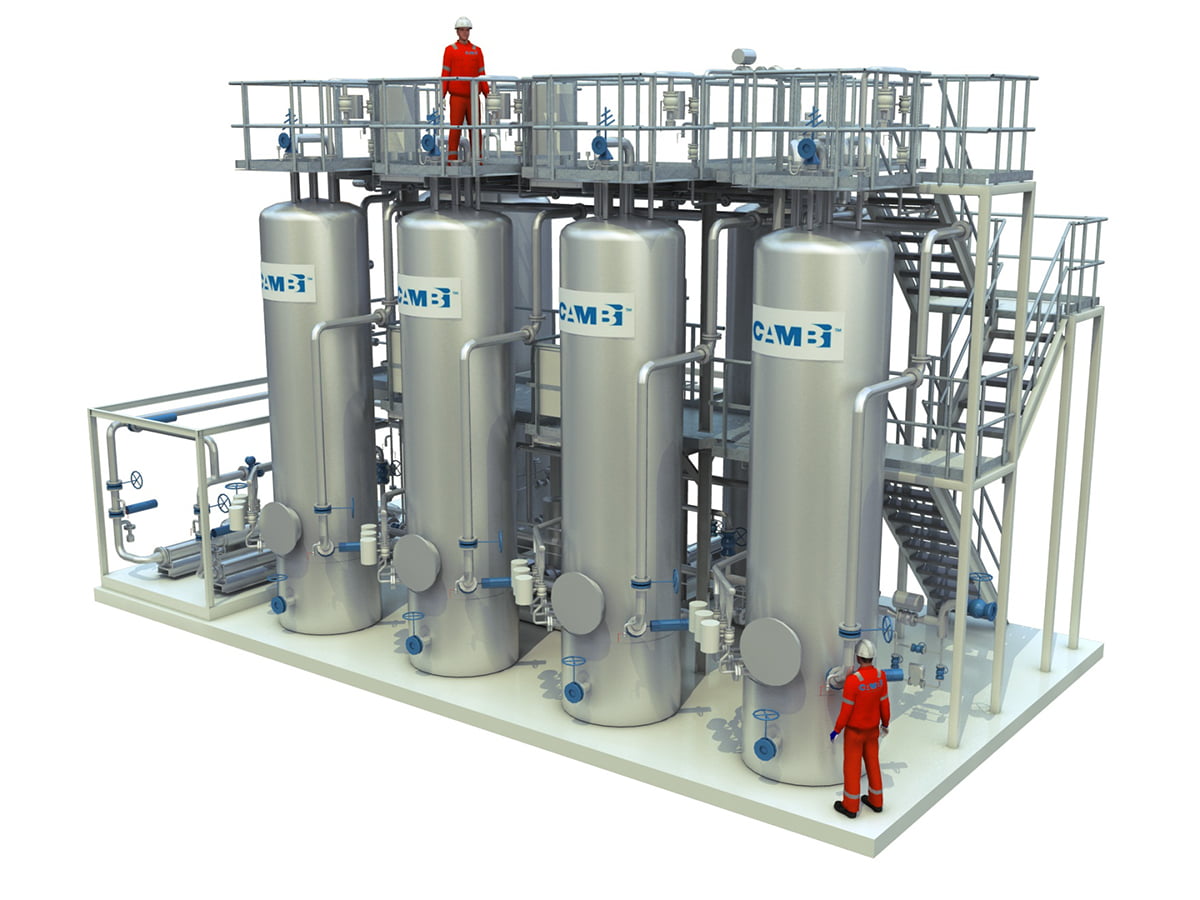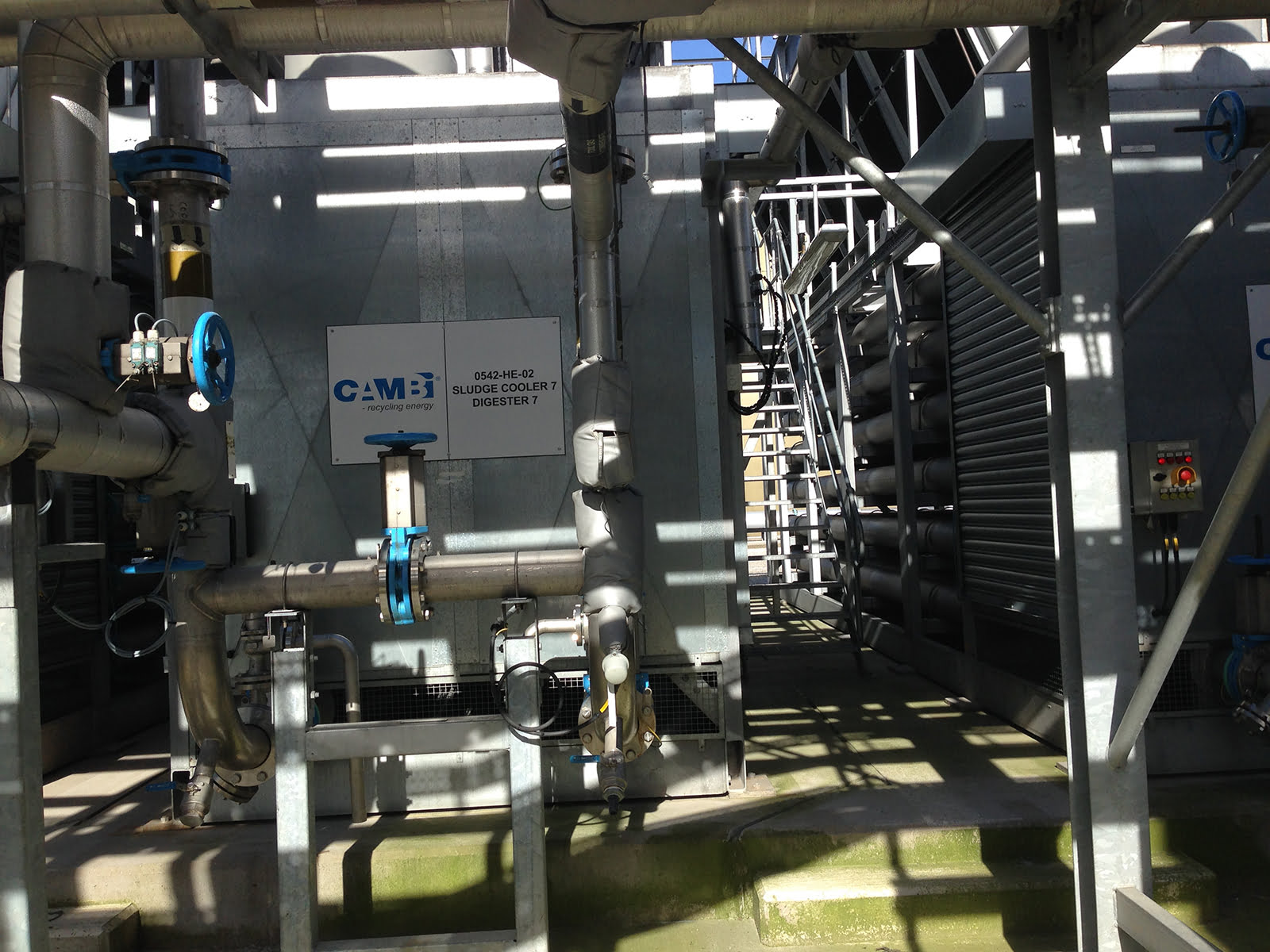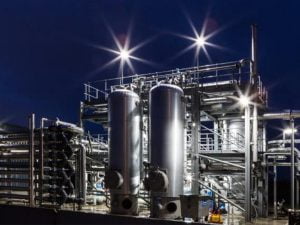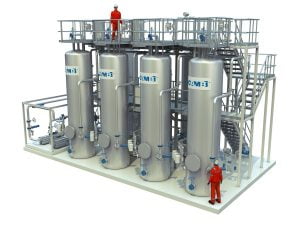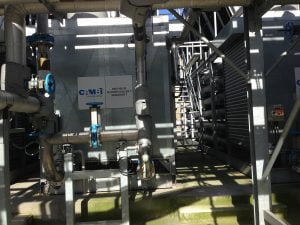 The Cambi Thermal Hydrolysis Process improves Anaerobic Digestion by using high temperature and pressure to break down complex substrates before they are introduced to the digestion process. Sludges treated through the Cambi process can also be introduced into a Digester at a much higher concentration. The results of incorporating Cambi at a WWTP are: up to 50% higher biogas production, increased digester throughput, improved dewaterability, and a Class A Biosolid.
With over 50 years of experience and more than ten thousand successful process equipment installations to date. The JDV rotary drum thickener has a lower total cost of ownership and capacities up to 600 gallons per minute. Removal of water from wastewater sludge lowers overall solids disposal costs. While operators of digesters can expect increased digester efficiency and volume. The drum thickener has a compact design, lower up-front costs, and lower operating costs when compared to other methods of thickening sludge. Its safe, flexible design and self-cleaning rotary screen allow for ease of maintenance and use by operators.
Flottweg's OSE sludge thickening decanters were designed for increasing demands on quality and efficiency from wastewater treatment plant operators. The OSE series of decanters stand out for their reliability, high performance, and low maintenance. The unique design of the scroll ensures the highest dry solids in discharged material and its compact design and small footprint allow for minimal space requirements. Low or no polymer demand along with low specific energy demand results in cost savings for plant operators. The decanters can be set up for continuous automatic operation and feature easy self-cleaning by flushing without dismantling and are suitable for processing both primary sludge and blended sludge.
World Water Works dissolved air floatation (DAF) system removes suspended solids, fats, oils and greases, and non-soluble organics by dissolving air under pressure to create very fine microbubbles which suspends and float solids to the surface.
WWW has designed their Ideal DAF with several key design features that set them apart from a traditional DAF design and lower operational cost, decrease footprint, and increase lifespan. The WWW Ideal Dissolved Air Generation Technology allows for very high removal efficiencies with a low power and polymer requirement and no compressed air. WWW also specializes in polypropylene tank construction which offers increased tolerance for corrosion, temperature, and chemicals, all with a longer guaranteed life than stainless steel.
Aquafy offers both dry and emulsion polymer makedown and feed systems.
Both Aquafy's dry and emulsion polymer systems use high shear mixing technology that provides the most effective polymer dispersion on the market. This results in less polymer usage and lower operating costs. In addition, polymer makedown can be done to a higher concentration – reducing potable water consumption, and allowing for smaller tanks, mixers, and pumps thus decreasing the overall footprint.
Aquafy can also design a dry polymer system that can be used with both dry or emulsion polymer, offering significant flexibility to the end user.
Historically, you will find screening and grit removal facilities in the headworks of a plant. However, if the headworks screening and grit removal is unable to fully remove debris and grit loads entering the plant this grit can settle and negatively impact sludge processing equipment and processes. Hydro International has a solution to effectively screen and degrit sludge to reduce abrasive wear on equipment and improve digestion processes.
The Hydro-Sludge Screen is a superior sludge screening solution which removes, compacts, and dewaters material from primary sludges to protect downstream equipment. Following the Hydro-Sludge the SlurryCup and Grit Snail technologies provide the same high-performance grit removal, washing, and dewatering expected with a Hydro Advanced Grit Removal system but with sludge.
With a sludge degritting system plants can expect improved downstream process efficiencies, lower overall O&M costs, and reduced solids handling costs.