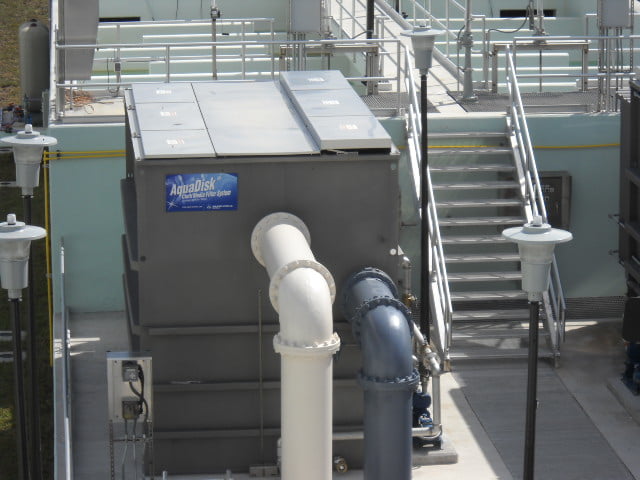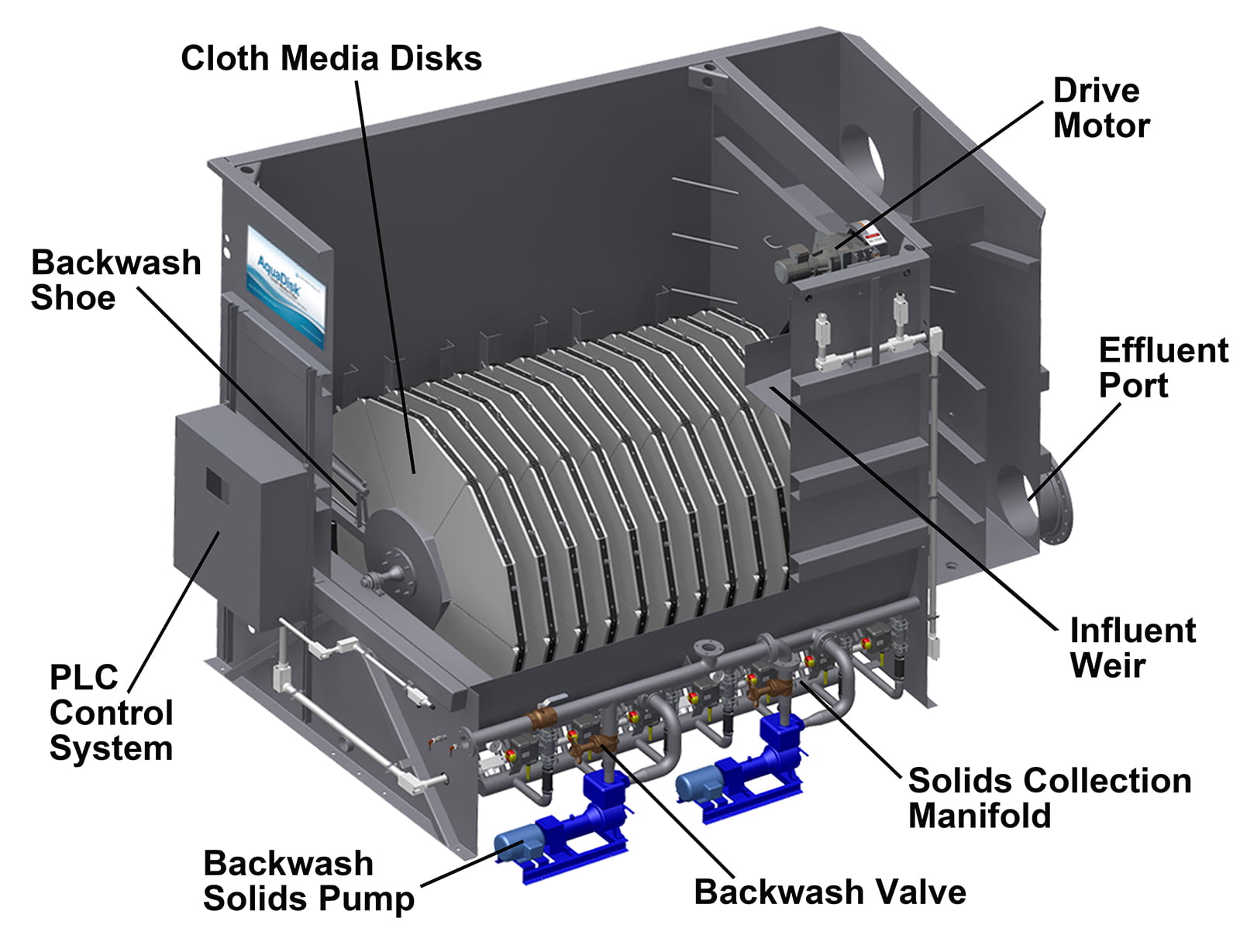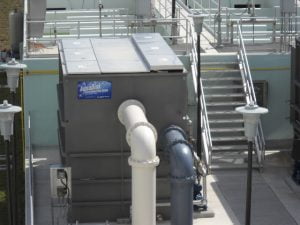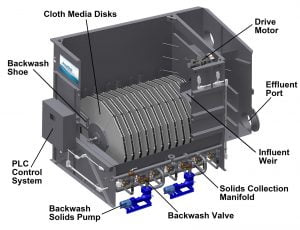 With over 1,000 installations to date, this technology has been successfully applied in the wastewater industry since 1993 by Aqua-Aerobic Systems. Decades of research testing hundreds of media options identified their pile cloth media as the best cloth media for use in wastewater filtration applications. Pile cloth consists of thousands of hair-like fibres that overlap each other to provide true depth filtration. The AquaDisk product line ranges from small package AquaMiniDisk units for flows as low as 100m3/day, all the way up to the 24-disk Aqua MegaDisk units capable of treating up to 90 MLD.
Ultraviolet (UV) disinfection is environmentally safe and recognized as highly effective on a wide range of pathogens, including viruses. Suez has 20 years of experience, through their Aquaray line of products, providing UV systems for disinfection, reuse, and recycling. Municipally, Aquaray products are available for water and wastewater treatment, as well as being available for many industrial applications including process water, pools, and ozone destruction. Built as vertical banks of UV lights, Aquaray open channel systems are designed to be suspended into channels to treat the water that flows through. Designed to operate for decades, these units are equipped with automatic cleaning systems. Suez offers units to serve a variety of flow levels and can also be operated in series to service a variety of installations.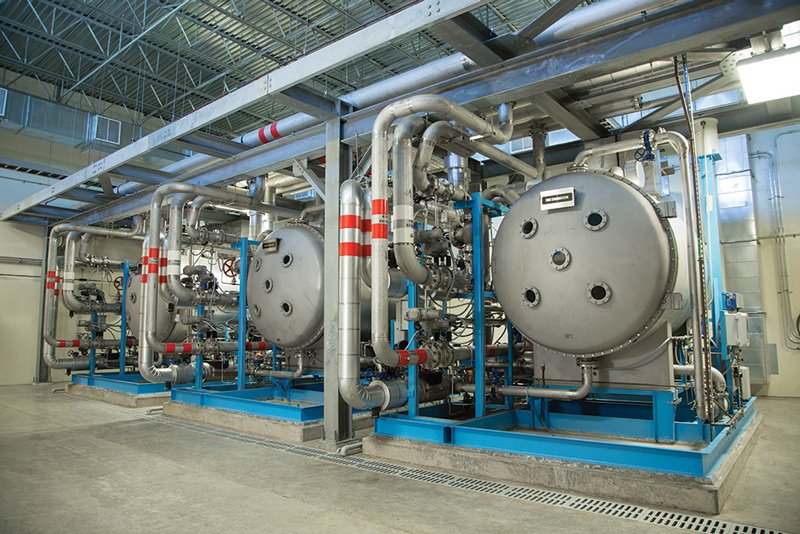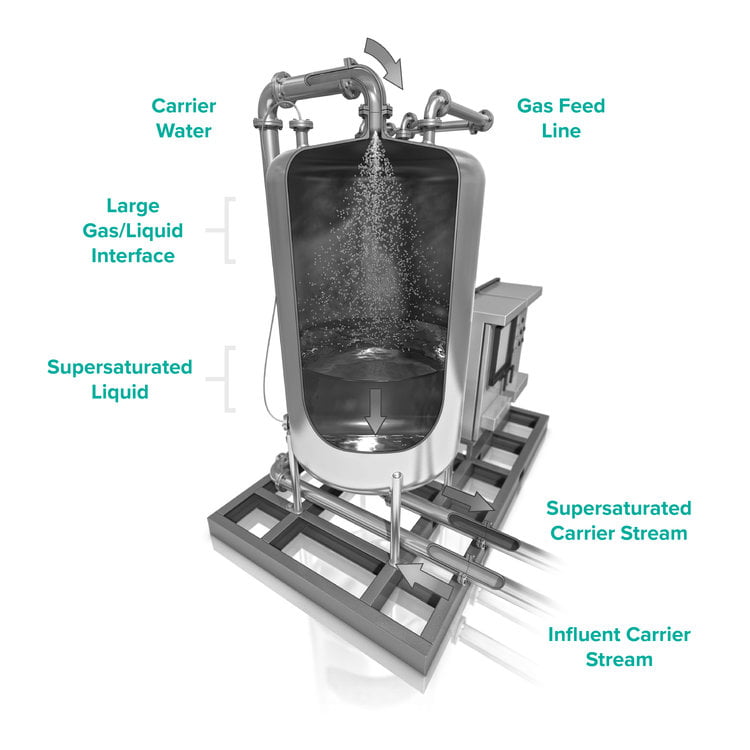 BlueInGreen provides the most efficient gas dissolution technology available on the market and their HyDOZ and StreamLineO3 ozone-based oxidation systems are no exception. Advanced oxidation (AOP) offers dependable disinfection, taste, and odour removal and sludge reduction.
Advantages of the BlueInGreen system include up to 99% transfer efficiency rate and 65% oxygen recovery savings, resulting in more effective disinfection and O&M savings.