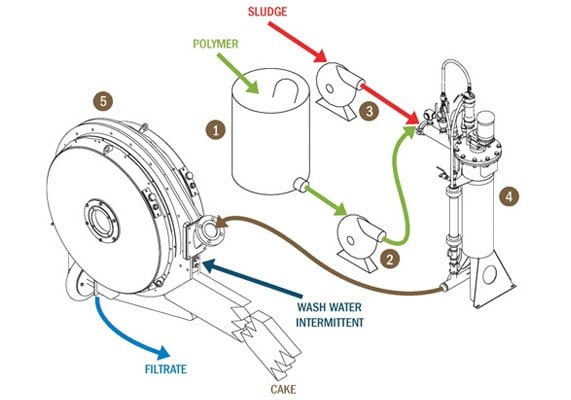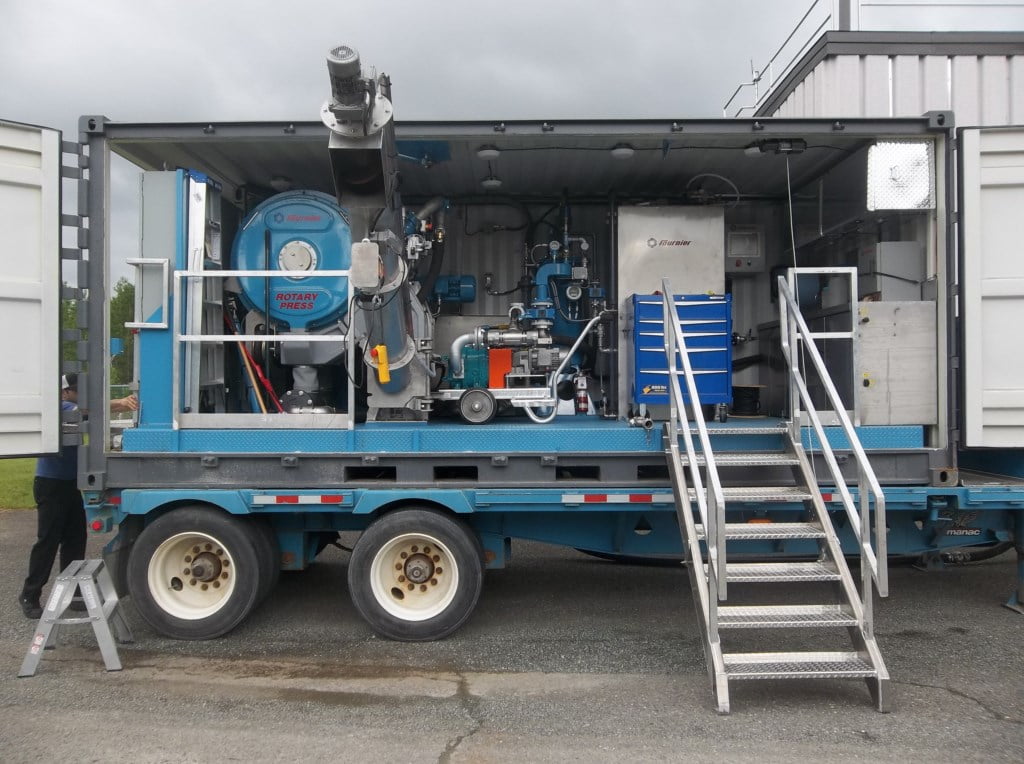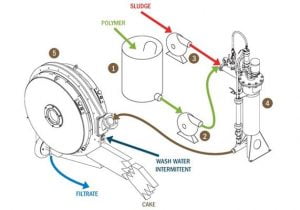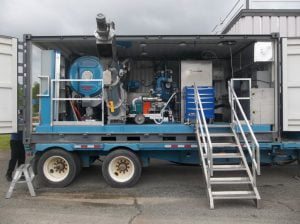 Fournier offers two dewatering solutions for all types of sludges and slurries.
The Rotary Press is the perfect fit for conventional municipal wastewater sludges, as well as for septage, pulp and paper, breweries, and more. The Rotary Press is a simple and uniquely innovative dewatering solution that offers modular redundancy. Each unit can be designed for 1 to 8 independent dewatering channels, allowing for redundancy to be achieved with a single unit. The Rotary Press has a slow rotation speed, allowing for unattended operation and low O&M costs with high performance dewatering.
The Full Auto Filter Press excels at dewatering material from drinking water plants, mining applications, alum sludge, quarry waste, and sand filter backwash. The filter press technology is well established with over 140 years of experience and results in very high cake dryness for many tough to dewater applications. All processes are automatic so the filter press can be operated unsupervised reducing overall O&M costs.
With over fifty years of experience, Flottweg's HTS series of decanters has been critical in reducing transportation and disposal costs of dewatered sludge for plant operators by achieving the highest possible dry solids content. The Flottweg HTS decanter was specifically designed for dewatering applications of sludge. The high performance and energy efficient Simp Drive® ensures dry solids values are higher compared to other machines. Operational ease is achieved through continuous and automatic operation, while each unit undergoes cleaning by flushing without dismantling. The decanter features on-site replacement of wear parts and no consumables such as filter media cloth. The flexible design allows for varying feed and operation conditions during operation using PLC or remote control.