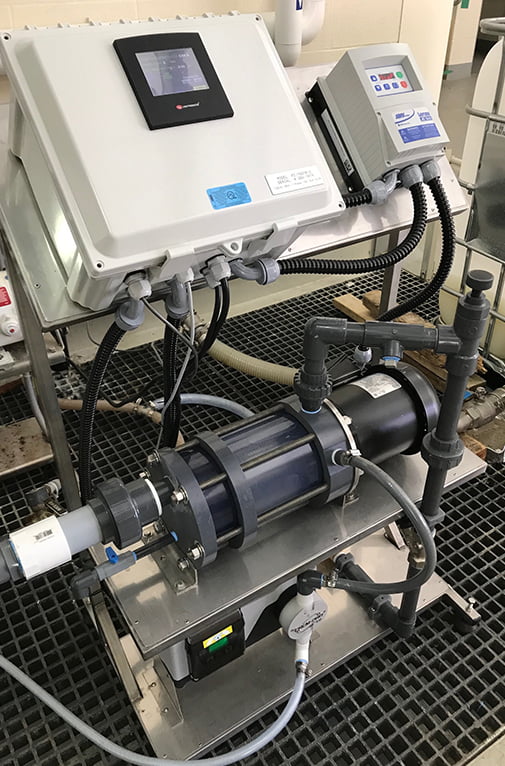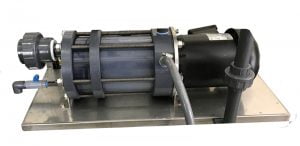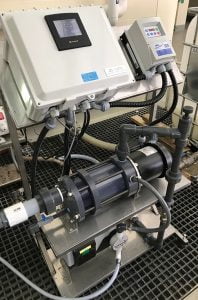 Aquafy offers both dry and emulsion polymer makedown and feed systems.
Both Aquafy's dry and emulsion polymer systems use high shear mixing technology that provides the most effective polymer dispersion on the market. This results in less polymer usage and lower operating costs. In addition, polymer makedown can be done to a higher concentration – reducing potable water consumption, and allowing for smaller tanks, mixers, and pumps thus decreasing the overall footprint.
Aquafy can also design a dry polymer system that can be used with both dry or emulsion polymer, offering significant flexibility to the end user.
BlueInGreen provides the most efficient gas dissolution technology available on the market and their HyDOZ and StreamLineO3 ozone-based oxidation systems are no exception. Advanced oxidation (AOP) offers dependable disinfection, taste and odour removal and sludge reduction.
Advantages of the BlueInGreen system include up to 99% transfer efficiency rate and 65% oxygen recovery savings, resulting in more effective disinfection and O&M savings.