Waste'n WaterTech Kids Cancer Care Charity Golf Tournament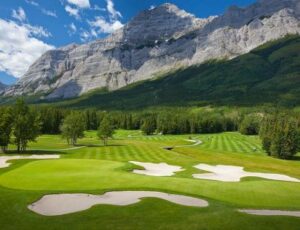 —
Waste'n WaterTech is proudly hosting a Charity Golf Tournament in support of Kids Cancer Care Alberta!
We would love for you to JOIN US on June 29, 2022, for our FIRST Charity Golf Tournament!
The tournament will be held in beautiful Kananaskis Country at both Mt Kidd and Mt Lorette Golf Courses.
Registration is $300 per golfer which includes bus transportation to and from the course, golf with cart, lunch, après golf social and dinner.
Our fundraising goal is $30,000.
Register today by contacting Kim at info@watertech.ca
Click here for more information.
See you on the links!
THANK YOU to our SPONSORS:
Aqua-Aerobic Systems, Aquafy, Aquionics, Balanced Bookkeeping, Balzer's Canada, BioForceTech, Boerger, Cambi, Canada Tank Solutions, Flottweg, Fournier, Hydro International, JDV Equipment, JLL, LMC Transportation, Northern Financial Group, SavEco, Suer&Pollon, Vaughan, & World Water Works.