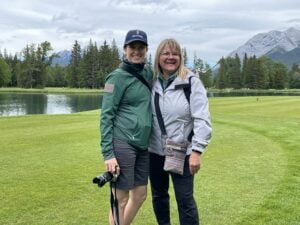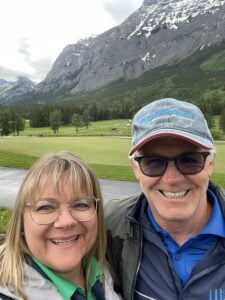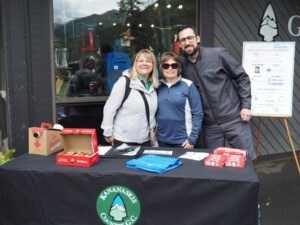 THANK YOU to all who joined us on June 29, 2022, for our FIRST Charity Golf Tournament!
The tournament was held in beautiful Kananaskis Country on the Mt Lorette Golf Course.
We were honoured to have Kids Cancer Care Founder and CEO, Christine McIver and two spokes-kids (Baylen and Jack) join us to golf and speak of their experiences fighting cancer and how KCC impacted their treatment and recovery.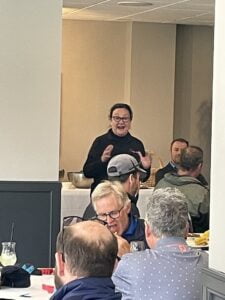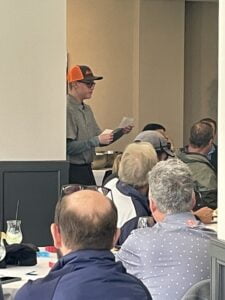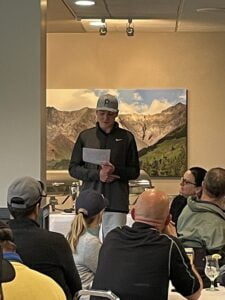 We raised $16,906.98 for Kids Cancer Care Alberta and we couldn't have done it without our sponsors, golfers, and individual donors.
THANK YOU TO OUR SPONSORS:
Aqua-Aerobic Systems, Aquafy, Aquionics, Balanced Bookkeeping, Balzer's Canada, BioForceTech, Boerger, Cambi, Canada Tank Solutions, Flottweg, Fournier, Hydro International, JDV Equipment, JLL, LMC Transportation, Northern Financial Group, SavEco, Suer&Pollon, Vaughan, and World Water Works.
Special thanks to our contractors / consultants who brought teams:
• Aecon Water
• Balzers
• Graham
• Jacobs
• Maple Reinders
• Stantec
And an extra special thanks to:
• Virtually all proximity prize winners who donated their winnings back to KCC.
• The 50/50 winner, Charlotte Suer, who donated her ~$700 winnings back to KCC.