BCWWA 2021 Virtual Conference and Trade Show
We are proud to sponsor the BCWWA 2021 Virtual Conference and Trade Show. The conference is being held on June 1 – 2, 2021.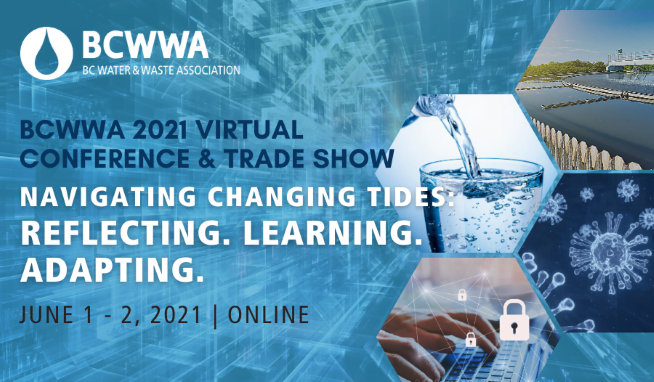 Check out the BCWWA website for all the conference details:
We are pleased to have two education sessions presented by Aqua-Aerobic Systems at the conference this year.
Tuesday June 1st – 1:00 – 1:30pm
Paula Dorn — Aerobic Granular Sludge: Process Fundamentals
Aerobic granular sludge (AGS) technology is an innovative advanced wastewater treatment process that utilizes the attributes of granular biomass to provide biological treatment. The technology is a batch-based process that creates the proper conditions to develop and maintain granules: large, dense particles greater than 200 microns in diameter that perform biological nutrient removal and display exemplary settleability relative to conventional activated sludge. This enables a reduction in footprint up to 75% compared to conventional technologies while efficient aeration at high sludge concentrations and less mechanical equipment result in energy savings up to 50%.
Wednesday, June 2nd – 1:30 – 2:00pm
John Dyson — Town's Peak Wet Weather Flow Treatment and Permitting Process
Due to climate change and old collection networks many utilities throughout the US are dealing with peak flow conditions that exceed the biological treatment train capacity. Elkhart, IN has been working on the collection network for 10+ years including the addition of storage in the network. As part of the consent decree, the treatment plant would be required from 30 MGD to 60 MGD to handle peak flow conditions but there was not enough room at the facility to achieve this expansion. Alternatives were evaluated to increase the capacity during wet weather conditions. Pile cloth media filtration was selected to be pilot tested on the peak wet weather flows. The presentation will cover the complete process including evaluation, piloting, permitting process, revisions to the consent decree and design of the facility.